What to Look for in a New Hampshire REALTOR®
Verani Realty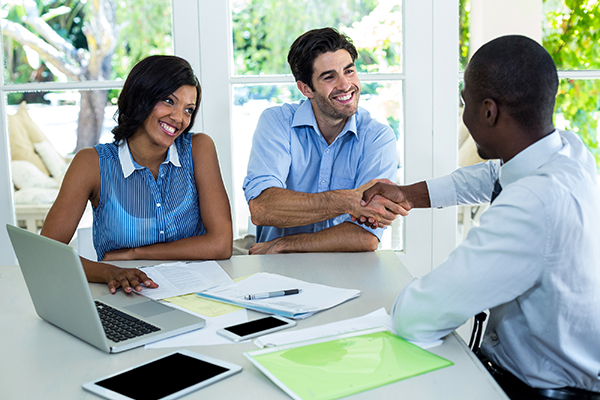 There are a lot of factors that go into finding the best REALTORS® in New Hampshire, but thankfully we're here to narrow them down for you. The process of buying and selling a home can be a bumpy ride, and we all want the right REALTOR® navigating us along the way. If you're wondering what to look for in a NH REALTOR®, keep reading, we've got your answers.
Is the REALTOR® licensed in New Hampshire?
It seems like a basic necessity, but anyone can claim to know the real estate market without having the training professional REALTORS® have. Go with a pro, someone who is actively licensed and who is immersed in the current market trends on a daily basis.
Does your REALTOR® work in your desired area?
Although New Hampshire is a relatively small state compared to others in the United States, there are a lot of unique areas in the state. New Hampshire has different landscapes all throughout the state, from the mountains, to the lakes, to the city, it's crucial to have a REALTOR® in New Hampshire that is familiar with the area you'd most like to live in. Having a REALTOR® who can give you an accurate idea of market trends, knowledge about the surrounding neighborhoods and areas, and honest suggestions of what to do around town will make your home search that much easier.
How do the references look?
If you're looking at a New Hampshire REALTOR® but unsure if they'd be a good fit for your real estate journey, check out their references or reviews. Word of mouth is the most honest form of marketing you can find - if someone took the time out of their day to boast about the fantastic experience they had with their REALTOR®, odds are they had an exceptional experience.
If you can't find any references for a REALTOR® your conversing with, ask them why. If they can't answer that then it's probably time to move along to another option.
How does your REALTOR® Communicate?
Like any relationship, business or personal, communication is key. You need to find a REALTOR® who can listen as well as offer their professional opinion to make sure you're making the best decisions possible. Having an open line of communication will ease the stress and anxiety of the buying or selling process. It's also important to have a REALTOR® who can handle "tough conversations" - not all real estate endeavors go as smoothly as we all hope, so having a REALTOR® who can be upfront and honest with you with you is important. Communication is also key when it comes time to negotiate, talking money can be uncomfortable, so knowing when to play hardball and when to walk away is something your REALTOR® should possess.
If you're looking for a qualified, reputable REALTOR® to help you in either your buying or selling process, give us a call. We'll share a wealth of valued experience, transactions, and of course, references that will end your search immediately. We're here for our clients. We're here for you. We eat, sleep, breathe, work and live in New Hampshire.
Contact Berkshire Hathaway HomeServices Verani Realty today! We'd love to answer any questions you might have and tell you a bit about ourselves and how we can help you bring your real estate goals to fruition.
How do you find a reputable REALTOR® in New Hampshire? Look no further. You found us.