Is New Hampshire a Good Place to Live? Real Estate Experts Tell All
Verani Realty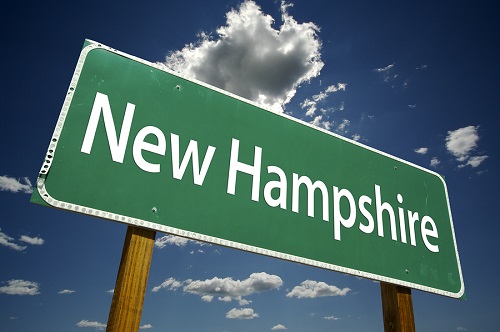 In today's society it's easy to get buried by other's opinions before being able to fully form your own, however you will not find that here. We promise to give you information, facts, pros, and cons to make sure you're making the most informed decision about packing your bags and moving to the 603. When asking if New Hampshire is a good place to live, we took multiple factors into consideration, so if you're ready, read on!
A little History Lesson:
New Hampshire is an original member of the 13 colonies and was the first to declare independence from England, months before the Declaration of Independence was signed. In turn, making this state one of the most historically rich places to live in the country - steeped in tradition and charm but not lacking in modern appeal and amenities.
Fast Facts:
Before we dive into New Hampshire's attractions and lifestyle, here are a few quick facts about the Granite State. New Hampshire is home to approximately 1.3 million residents, with 92% of the population having a high school diploma or higher. The state is divided up by seven geographical regions, ranging from the Great North Woods to the Seacoast all the way down to New Hampshire's most metropolitan areas in the south of the state. By area, New Hampshire is the 5th smallest state and the 10th least populous of the 50 states. The state also has no sales tax or income tax, making it a very popular spot to work and shop.
Geography:
A definite pro to living in New Hampshire is the vast variety of landscapes within this small state. The beautiful White Mountains inhabit the north-central region while to the east of the state is their famous Lakes Region. Although not a landlocked state, New Hampshire does have the shortest ocean coastline of any state, with only 18 miles. However, approximately 7 miles offshore lies the Isle of Shoals, nine small islands with 4 of which being part of New Hampshire. With the diverse terrains, New Hampshire offers an area for everyone's taste. Towns in New Hampshire vary in population size, from the largest city of Manchester having a population of almost 112,000 residents to towns like Dublin, NH having only 1,597. So, depending on what your personal preference is, New Hampshire has a great mix of everything.
Climate:
New Hampshire is one of the few states that has four distinct seasons, all of which are a draw for outdoor enthusiasts, New Hampshire residents and tourists alike. The spring months are a popular time for people to venture to the mountainous regions of the state. With the weather warming up, with an average temp of 68 degrees from April to June, and everything coming into bloom, it's the perfect location for some breathtaking hikes. However, weather in the springtime can be extra fickle - with it being New Hampshire's wettest season, it can rain for days at a time. In turn, making for a very lush and green summer, so it's all up to personal taste.
Speaking of summer, the summer months are easily New Hampshire's busiest season. With the Lakes Region booming with both residents and tourists, it's easy to say it's a crowd favorite. The activities to do in New Hampshire in the summer are endless - from water activities like boating, kayaking, and paddle boarding to on land activities such as, hiking, biking and taking advantage of the many outdoor restaurants. With temperatures averaging around 79 degrees between July through September, it's comfortable without being dripped in sweat.
If you're in New Hampshire for the autumn months, you're in for some of nature's most beautiful artwork. A canvas splashed with bright reds, oranges and yellows brings everyone out to admire the picturesque landscapes in every region. Admirers come from every which way to check out the changing scenery, locals appropriately dubbed them "leaf peepers". Average temperatures in the fall season, October to December, are 47 degrees. The crisp fall air provides a perfect atmosphere for the classic fall activities, such as apple picking in the local orchards, picking your pumpkins in the patch, corn mazes, hayrides and more.
Finally, the winter months have both pros and cons while being a resident of New Hampshire.
The winter months are filled with mountain and outdoor activities like skiing, snowboarding, snowshoeing, cross country skiing etc. The multiple ski mountains around are always bustling with snow bunnies and vacationers enjoying the white blanket of snow mother nature dropped overnight. Although if you're not used to the snow or cold it can be quite a culture shock. With temperatures averaging 37 degrees from January to March, it can get bitterly cold, sometimes reaching into the negative temperatures. Snowfall is another type of weather that can be a complete draw to New Hampshire, or a total turn off. With the state being located in the north, snowfall comes in heavy quantities throughout the winter months. The average snowfall per year in NH is 59 inches, making driving conditions tough at times, but overall manageable due to the incredible team the state employees to help keep the roads clear and plowed.
Residential Info:
If you're seriously considering whether New Hampshire is a good place to live, , you most likely want to know the nitty gritty of the state. Housing prices, school system, and job potential - well my friend, we're here to give it to you.
Home prices can be either a pro or a con depending on where you're relocating from;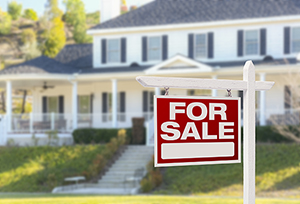 the average home in New Hampshire is about $272,000. New Hampshire also has a wide variety of home styles - from traditional homes with character and charm to new home construction with modern designs and minimalistic detailing. From single family homes to townhomes and condos, and from mansions to starter homes, there's a home for every taste. However, what you pay for in mortgage costs you can make up for in other areas. Like previously mentioned, New Hampshire doesn't have sales tax or income tax, so you'll be saving any time you make a purchase as well as when you get your paychecks. Also New Hampshire has some top ranked public schools that are extremely desired by parents. New Hampshire ranks within the top 5 in the United States in education, taking the #4 spot.
New Hampshire also has one of the lowest unemployment rates in the nation, at 2.7%. Jobs however are in abundance in this state. Portsmouth, NH is one of the fastest growing tech industry locations and jobs are in large quantity. Also Portsmouth was rated among the 50 Best Markets to find a job. You can browse homes for sale in Portsmouth simply by clicking here.
All in all, when asking "is New Hampshire a good place to live?" our answer is overwhelmingly, "yes!" It is a wonderful place to tune into and enjoy nature and explore all the historical treasures this state offers.
If you're looking to dive deeper into New Hampshire real estate, reach out to a Verani agent today, your trusted real estate agent for the entire state of New Hampshire. Or visit Verani.com to take a look at available properties today!
Share This Post