Spotlight City: Why We Love Homes in Hampstead, NH
Verani Realty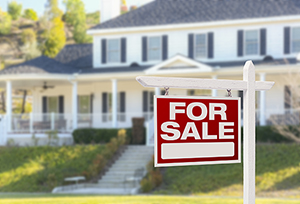 Nestled in the southern part of the state in Rockingham County, lies Hampstead, NH. A small town rich in history and charm, with a downtown fit for a postcard. With almost 9,000 residents calling Hampstead, NH home, this town covers about 14 square miles with three villages, Hampstead, West Hampstead, and East Hampstead. Real estate in Hampstead, NH has skyrocketed in popularity due to its family friendly atmosphere, close community, and proximity to other major cities, towns, and highways.
Hampstead, NH History:
Settled in 1640, Hampstead, NH was originally part of the state of Massachusetts as part of Haverhill and Amesbury, MA. Then in 1739, the borders of NH and MA were reformed making Hampstead a town in New Hampshire. Originally named Timberlane Parish, when the town was officially incorporated in 1749 it was renamed by Colonial Governor Benning Wentworth as Hampstead after the town in England.
Hampstead, NH Fast Facts:
The first honey factory in the United States was located in Hampstead, NH

Hampstead, NH is 30 miles south of Concord, NH - the state's capital and 45 miles north of Boston, MA.

Hampstead is home to Camp Tel Noar, an overnight summer camp on Wash Pond (Sunset Lake).
Homes for Sale in Hampstead, NH:
Hampstead, NH real estate has increased in value over the past year, due to a variety of factors. The appeal of the town, the school districts and surrounding private schools, the community oriented environment, and it's lively and picturesque downtown are just some of the draws to Hampstead. Homes in Hampstead vary in price and style - a popular home style in town are very common to New England, it's the colonial style. Due to Hampstead's long history some homes are over a hundred years old, riddled with charm and beautiful details. However, the town of Hampstead, although riddled with history, are definitely not living in the past. There is a wide variety of new construction homes and alternative style homes to choose from. Homes in Hampstead have something for every lifestyle. The median home value in Hampstead, NH is approximately $374,000 and has increased 2.6% in the past year. According to Zillow.com, they are predicting home values will rise another 4.8% in the next year.
If you're searching for your perfect home in Hampstead, NH call us today, your trusted and knowledgeable Verani Realty REALTORS®. You can also search for real estate for sale in Hampstead, NH online at Verani.com.
Share This Post