New Hampshire vs. Vermont Living: Key Differences Between the Twin States
Verani Realty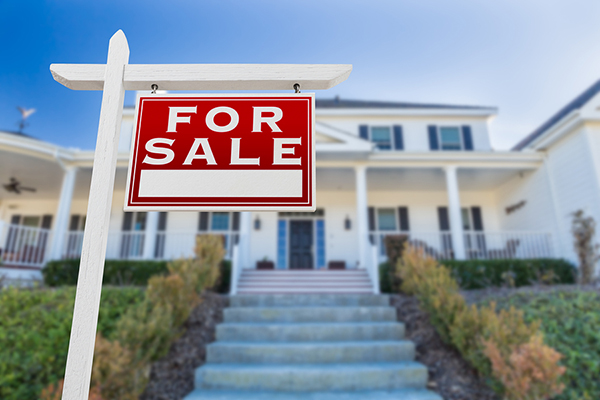 They're called the twin states, and in some ways NH and VT are very similar, but they are also very different, both with their own set of pros and cons. If you're looking to make a move and battling between the neighboring states, we have some information you may be interested in. Here we will compare New Hampshire vs Vermont as a whole and also cover New Hampshire real estate and Vermont real estate. So let's go ahead and dive straight in.
New Hampshire:
Starting off with the Granite State, New Hampshire is nestled on the northeast coast of the country. Bordered by Massachusetts to the south, Maine to the east, and Vermont to the west. New Hampshire is the 5th smallest state by area and the 10th least populous, making it a relatively quiet and peaceful place to live.
Geography:
New Hampshire living draws a lot of home buyers and tourists due to its wide variety of landscapes throughout the state. Within the 603 you can find mountains, lakes, forests, city, and seacoast - truly something for every lifestyle and taste. With so many natural amenities around it's common to see NH residents out and about in every season taking advantage of the beauty that's around them.
Demographics:
As we mentioned earlier, New Hampshire is the 10th least populated state in the county, with nearly 1.4 million residents. Recently, it was shown in data that the center of population has moved south about 12 miles since 1950, showing that the state's fastest growth has been along the southern border. So if you're interested in more populated areas and easier commutes to bigger cities in MA, such as Boston, the southern regions of NH are the ones for you.
The most densely populated areas generally lie about 50 miles from the MA border, in particular, along the Merrimack River, running from Concord to Nashua, and in the Seacoast Region, from Rochester to Portsmouth. If you're looking for more rural living, heading upstate would be ideal for your needs. The northern portion of the state is sparsely populated which makes for a little slower and quieter way of life.
Housing Market:
New Hampshire real estate has become increasingly popular throughout the years, both with full-time residents and vacation home buyers. Currently, New Hampshire real estate is very hot, with home values increasing over 4% in the past year. The average home price in New Hampshire is approximately $294,000 and has a median listing price of $315,000. Of course, it's all going to depend on where you want to put down roots. The more popular areas, such as cities or southern regions towards MA will be a higher price point, while the quieter more rural areas may have lower home prices. New Hampshire real estate is something that will be a good investment as the state continues to grow in popularity.
New Hampshire Fast Facts:
There are 27 colleges and universities in New Hampshire enrolling just over 73,000 students.

Major industries within NH are: Manufacturing, technology, healthcare, and tourism.

New Hampshire does not require a sales or income tax. However, the state's property tax is one of the highest in the nation.

New Hampshire ranks at #3 for safest states to live in the country.

New Hampshire was the first state to have its own constitution - it was ratified in 1776 and later replaced by the constitution in 1784, which is still active today.

New Hampshire has the shortest coastline in the nation, spanning only 18 miles.

The first potato crop in America was planted in Londonderry, New Hampshire.
Vermont:
On to Vermont, a northeastern U.S state bordered by Massachusetts to the south, New Hampshire to the east, and New York to the west. The second smallest state by population and the six smallest by area in the county, Vermont offers rural living with a quiet atmosphere.
Geography:
Much like New Hampshire, Vermont's landscapes are what draws in home buyers and tourists. Nicknamed "The Green Mountain State", Vermont offers the Green Mountains running most of the length of the state. There's also a few lakes that live within the state, making it a fun summer retreat. Vermont prides itself on small towns and quiet living, so cities within the state are also less populated. For example, Burlington is Vermont's largest city and there are less than 43,000 residents who call it home.
Demographics:
According to the US Census Bureau in 2019, Vermont has a population of about 624,000 - less than half the population of its neighboring state, NH. Over 50% of Vermont's population was born in the state, making people who moved in from out of state the minority. However, that high number of born and bred Vermonters is proof that once you live there, it's hard to live anywhere else.
Housing Market:
Much like New Hampshire, the Vermont housing market is currently very hot with home values increasing 3.7% over the past year. Experts at Zillow predict that they will rise another 4% within the coming year, so if you're thinking about buying real estate, now may be the time to start your search. Real estate for sale in Vermont is averaging listing prices at 269,000 and the median home value is approximately 261,000. Again, similar to NH, housing prices will vary according to where you want to call home. The more populated and more urban areas will hold a higher price point, while more rural living will be a little bit more budget friendly.
Fast Facts:
Montpelier, Vermont's capital, is the only U.S. capital without a McDonalds

Vermont was the first state in the country to legalize recreational marijuna use.

Montpelier, VT is the largest producer of maple syrup in the U.S

Vermont's largest employer is IBM, a computer hardware company

In ratio of cows to people, Vermont has the greatest number of dairy cows in the country

Popular ice cream brand, Ben and Jerry's, was established in Vermont.

Billboard advertising is illegal in Vermont
I know, it's a lot to take in right now, but we hope we gave you a good amount of information to think about. When it comes to living in New Hampshire vs Vermont, there is no clear winner. Both states offer their own unique pros and cons, and having experienced both, the pros do outweigh the cons. It's all up to what fits your lifestyle, needs, and goals best.
If you're looking to dive deeper into New Hampshire or Vermont real estate, reach out to a Verani Realty agent today, your trusted real estate agent for the entire state of NH and VT. Or visit Verani.com to take a look at available properties today.
Share This Post