Commuter Central: New Hampshire Towns that Border Massachusetts
Verani Realty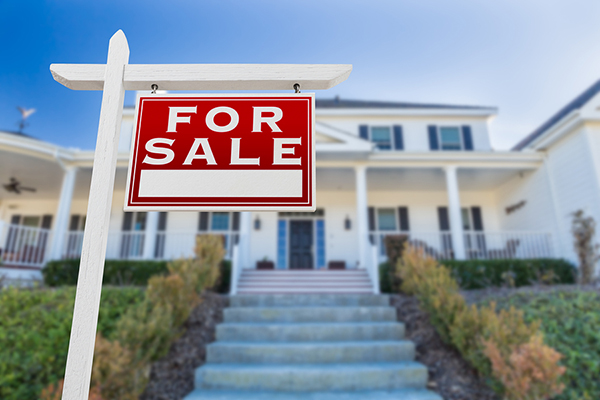 New Hampshire is a wonderful place to live for many reasons, including the variety of landscapes, the distinctive four seasons, the tax breaks, and its proximity to its neighboring state of Massachusetts. For many New Hampshire residents, they reside in the granite state but commute down to Massachusetts for work. Since Massachusetts can become a little congested, commuting can be a bit of a struggle. So we're here to inform you of the 3 closest New Hampshire towns to Massachusetts to look into, that will make commuting a lot easier.
Nashua, New Hampshire
First up, we have Nashua, NH - bordering MA, the city of Nashua spans over 31 square miles and is home to almost 90,000 residents, making it the second largest city in the state, just after Manchester. Nashua, NH draws in homebuyers due to its location to the MA border as well as its growing economy and variety of local shops, restaurants, and recreational areas.
The Nashua housing market has seen major growth within the last year, making it a very hot market. Families and individuals alike are searching the Nashua neighborhoods to settle down in. With average home values around $315,000 and average selling price approximately $292,900, it goes to show that Nashua's affordability is another draw to the area. The variety of home styles is another pro when looking into the Nashua housing market. With homes ranging from historic colonials all the way to brand new construction, and everything else in between, there is something for every lifestyle.
Salem, New Hampshire
The second town on our list is Salem, NH. Sitting right on the border of Massachusetts, Salem, NH is a sought after location for a lot of homebuyers and families for a variety of different reasons, such as its location, its growing economy, and a top notch school district. There's a slew of "Boston Suburbs" that exist in New Hampshire, including Salem. Living in Salem, NH has long been a destination for people wishing to position themselves in a sales tax-free state that's close to "the big city." Spanning almost 30 square miles, over 28,000 residents call the town of Salem home.
The Salem housing market has always been hot, with many families and individuals looking to put down roots close to the MA border. The median home value in Salem is around $377,000 and $370,800 as the average sale price. Salem has a diverse assortment of historic properties mixed with modern, new constructions, making it appealing to home buyers of all types. It's also home to myriad retirement and assisted living communities which offers some appeal to those wishing to retire to such an accommodating New Hampshire community.
Brookline, New Hampshire
And finally, we have Brookline, NH the smallest town of the bunch, but still on the border of Massachusetts. More to the west of the state than the other towns we mentioned, Brookline spans just over 20 square miles and has a little more than 5,000 residents. Brookline draws a lot of families and individuals looking for that perfect mix of small town living with the accessibility to big city amenities. Offering more of a rural feel, Brookline is known for its quiet neighborhoods and high safety ratings.
Homes in Brookline, NH are much like the towns mentioned above, it has a great mix of different home styles. Ranging from historic homes built in the 1800's, loaded with charm and incredible detailing you won't find today, to new construction homes with modern features and the ability to put your own stylistic touch on it. With such a wide array of homes, you're destined to find something that will complement your family and lifestyle.
If you're actively looking to buy a house in a NH town that borders MA, get in touch with us at Verani Realty, your trusted and driven realtors throughout the Granite State and Massachusetts. Or, start browsing homes and real estate for sale online today. When you're ready to make a move, we're ready to show you the best NH homes that are available on the market today.
Share This Post