"All of us at Verani believe that by enhancing the lives of others, we become a better company. It's our hope that with VeraniCARES, our efforts can help to better our communities as well."
- Giovanni Verani
President, Berkshire Hathaway HomeServices Verani Realty
The mission of VeraniCARES is to engage Berkshire Hathaway HomeServices Verani Realty agents and employees in philanthropy and social development. VeraniCARES initiative kicked-off in 2015 as a way to give back to the communities we serve and live in.
Through VeraniCARES, Verani real estate agents and staff within the company can raise funds through donations, which Verani Realty offers to match up to $10 per sales commission or donation.
Click the infographic to check out our May Day Campaign!
"This is so critical that we can begin our engineering and design with a donation like this."
- Bob Rimol
Londonderry Trailways, Rail Trail Project Manager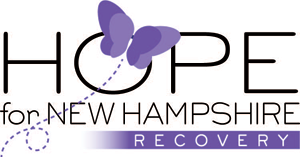 "Peer to peer is based around shared experience that coaches and staff have with their own stories about their addiction and their recovery. That helps people understand they're not alone in this."
- Brian Mooney
Hope for NH Recovery, Executive Director
"Their positive experiences while at Girls, Inc. will last long after they leave the Program, and we are delighted to do our part to give back to these young ladies who will one day grow up to be strong, smart, and bold leaders in our community."

- Margherita Verani
CEO, Berkshire Hathaway HomeServices Verani Realty
"Providing kids with a safe place to interact with positive role models is a crucial part of developing positive habits that lead to successful lives and happy futures."

- Giovanni Verani
President, Berkshire Hathaway HomeServices Verani Realty
"Our number one priority is for our clients to have a safe, secure place to live. That is what donations such as this goes towards."
- Christine Janson
Executive Director, SHARE Outreach
"This donation will be used to weatherize homes and make accessibility improvements for local families, which will help improve their quality of life."
- Jennifer Lorraine
Executive Director, Greater Nashua Habitat for Humanity
VeraniCARES about the Greater Nashua Habitat for Humanity
"One of the purposes of the program is to have more officers working out with the kids, you break barriers and start making connections."
- John Levasseur
Manchester Police Officer